NEUROPHYSIOLOGY
A timely diagnosis that enables providing the appropriate treatment.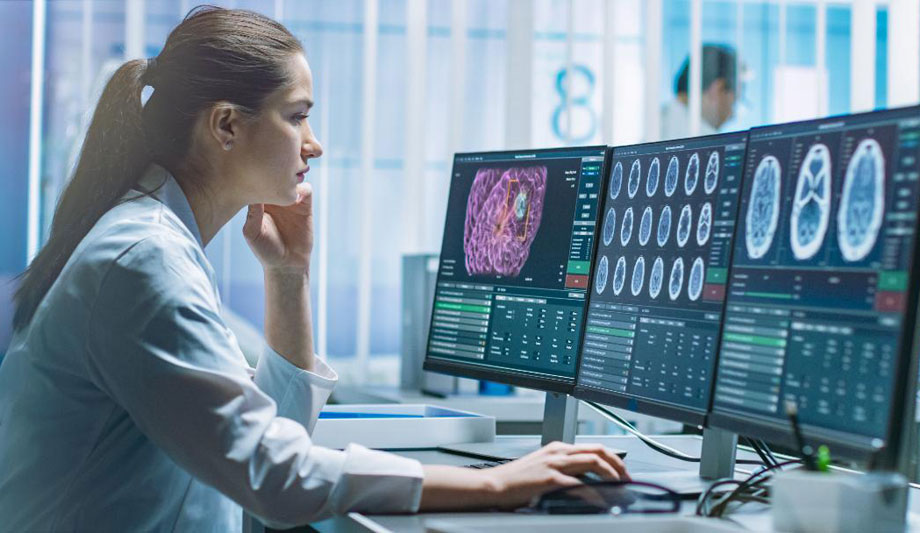 Our Clinical Neurophysiology Department, is one of the medical specialties based on the knowledge of basic neurosciences, which focuses on the functional exploration of the central nervous system (brain and spinal cord), using highly specialized technology for the purposes of diagnosis, prognosis and therapeutic orientation.
The studies are carried out by a medical and technical team trained in neurophysiology and interpreted by a Neurologist with a specialty in Neurophysiology and Sleep.
We have at your disposal the most advanced Intraoperative Monitoring Systems to carry out studies and provide the critical and necessary information for spinal, cerebral, vascular and orthopedic surgeries.
Head of the Neurophysiology Department
Omar Israel Campos Villarreal, M.D
(81) 5515-5000 ext. 2218 y 2219
informacion@doctorshospital.mx
Contact Us
(81) 5515-5060
(81) 5515-5000
Switchboard (81) 5515-5000 | E.R. (81) 5515-5010
Ecuador No. 2331
Col. Balcones de Galerías, Monterrey, N. L., México, CP 64620
informacion@doctorshospital.mx