INPATIENT SERVICES
We offer a timely and professional World Class Medical Service.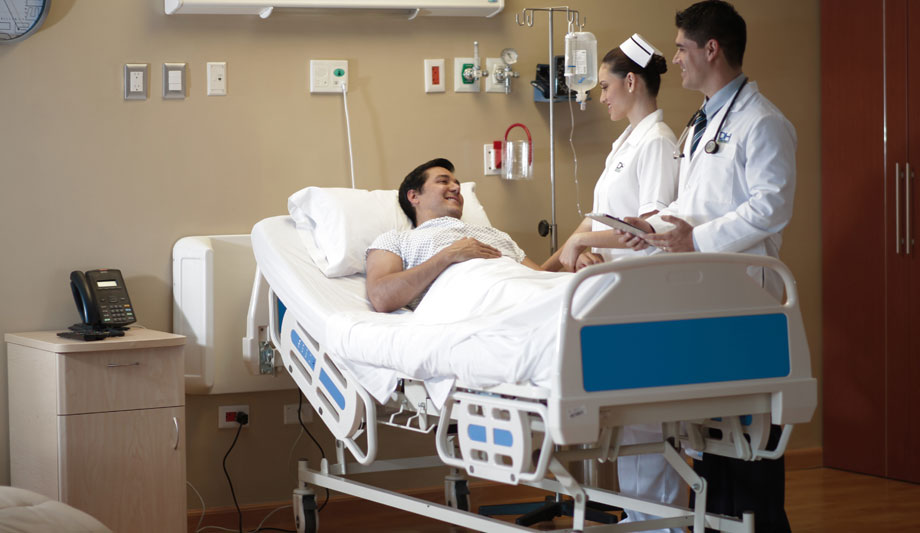 We are aware that staying in a hospital will alter your lifestyle. Therefore, our staff will do everything necessary to make your hospitalization as short and comfortable as possible.
The nursing staff has the highest standards of training, with extensive experience to provide efficiency and warmth in its health care program.
You will have permanent medical supervision that will keep you informed about the progress of your recovery.
The Nutrition Department will offer you a varied menu, according to the diet indicated by your specialist.
We have 300 spacious rooms prepared to offer the best care and comfort to patients.
Each room offers: a living room, dining room, cable TV screen and a sofa bed, which makes the stay of family members who decide to accompany the patient more comfortable.
PEDIATRICS WARD
Doctors Hospital Pediatric Ward is staffed 24 hours a day by medical specialists and nurses who ensure the care and recovery of your children.
All babies are delivered by certified pediatricians and neonatologists.
Safety has always been a priority at our institution.
The specialized services that we make available to you are:
Neonatal Intensive Care
Pediatric Intensive Care
Pediatric Ward
(81) 5515-5000
ext. 2576, 2330 and 2504
informacion@doctorshospital.mx
Contact Us
(81) 5515-5060
(81) 5515-5000
Switchboard (81) 5515-5000 | E.R. (81) 5515-5010
Ecuador No. 2331
Col. Balcones de Galerías, Monterrey, N. L., México, CP 64620
informacion@doctorshospital.mx