HEMODIALYSIS CLINIC
Individualized treatment according to the needs of the patient.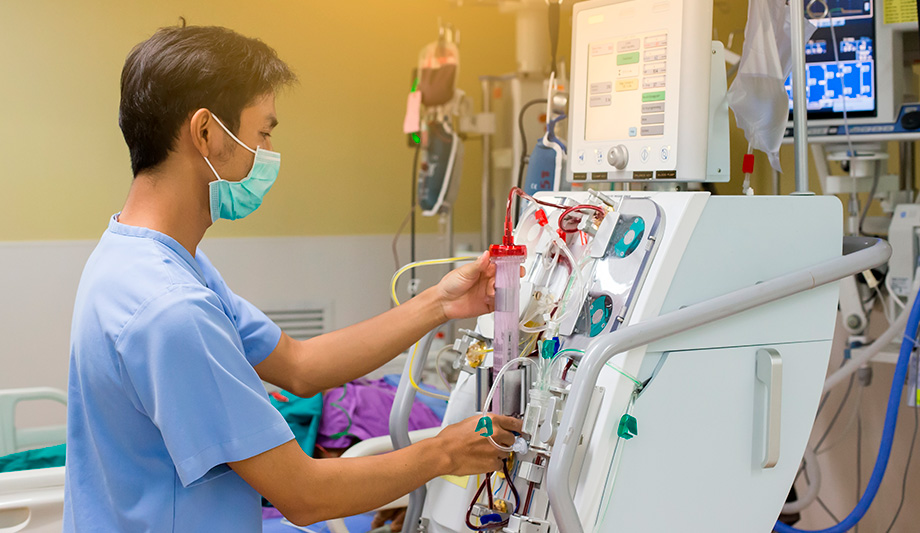 We provide specialized care to patients with chronic or acute kidney failure, always complying with quality standards and considering international standards of patient care with maximum privacy and comfort.
The Hemodialysis Clinic has eight private care rooms at your service, with state-of-the-art artificial kidneys: one Fresenius 4008S unit and seven with B Braun Dialog + technology, which allow the treatment to be individualized according to the patient's needs.
In the Intensive Care area, we have two Fresenius 2008K2 machines, which offer Hemodialysis service 24 hours a day.
Head of the Hemodialysis Clinic
Alexandra Arriaga Treviño, M.D.
(81) 5515-5000 ext. 2109 y 2362
informacion@doctorshospital.mx
Contact Us
(81) 5515-5060
(81) 5515-5000
Switchboard (81) 5515-5000 | E.R. (81) 5515-5010
Ecuador No. 2331
Col. Balcones de Galerías, Monterrey, N. L., México, CP 64620
informacion@doctorshospital.mx