ENDOSCOPY CLINIC
Excellence in service
and medical care
supported with
cutting-edge technology.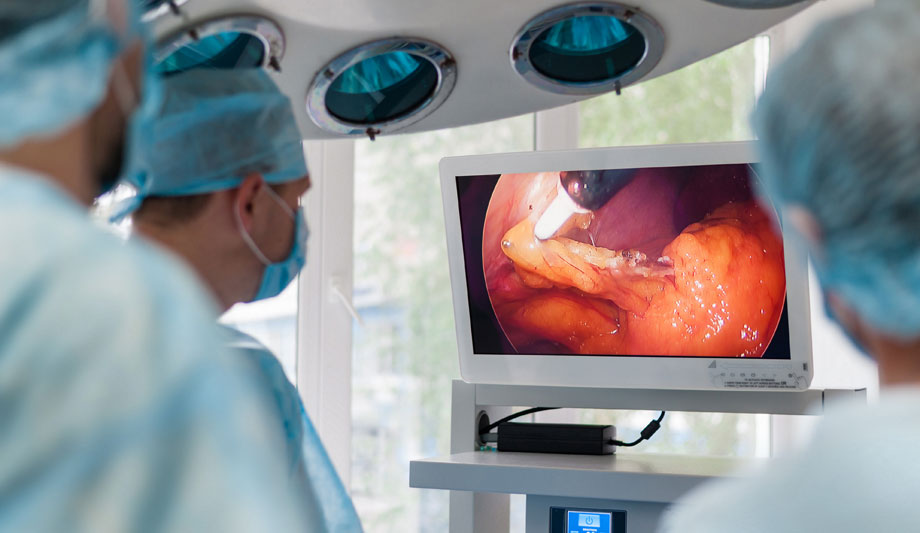 The Endoscopy Clinic has a fully equipped area to carry out studies in various medical specialties for adults, pediatrics and neonates.
Some of the studies we offer are:

Diagnostic and therapeutic endoscopy.
Diagnostic and therapeutic colonoscopy.
Enteroscopy.
Bronchoscopy.
Pancreatocolangiography (ERCP).
Esophageal dilation and other areas of the digestive tract with hydropneumatic dilators and also Savary-Gilliard.
Control of digestive bleeding with ligation of varicose veins, application of endoclips and electrocautery.
Prosthesis placement in esophageal, gastric, intestinal and bile duct injuries.
Studies of Manometry and Esophageal PH.
Rectal Manometry Studies.
Digestive tract injury tattoo.
Polypectomy.
Placement of gastrostomy tubes.
Mucosectomy.
Intragastric balloon placement.
Endosonography.
Foreign body removal.
Chief Medical Officer
José Manuel Guerra Sepúlveda, M.D.
(81) 5515-5009
informacion@doctorshospital.mx
Contact Us
(81) 5515-5060
(81) 5515-5000
Switchboard (81) 5515-5000 | E.R. (81) 5515-5010
Ecuador No. 2331
Col. Balcones de Galerías, Monterrey, N. L., México, CP 64620
informacion@doctorshospital.mx