HOTEL
A comfortable area for those times when extra support is necessary.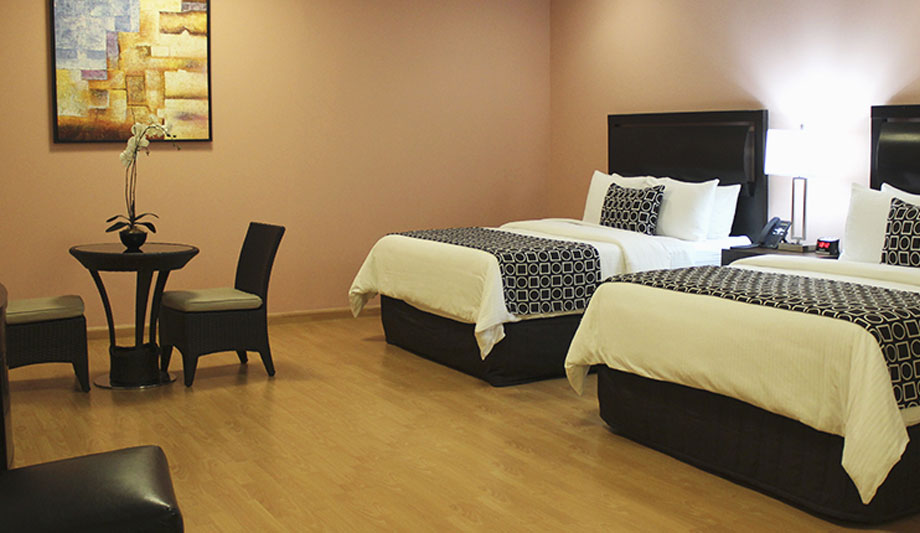 For the comfort of family members, we have a hotel service located on the second floor of the Medical Center.
The hotel has 10 rooms, which include all the necessary services for comfort and a good rest.
Two queen size beds.
Plasma TV with cable.
Phone for Local calls.
Wireless Internet.
Full bathroom.
Safe in the room.
Breakfast room.
Courtesy Coffee in the Reception Area.
Parking lot.
The Hotel service is only available to people who have a direct relationship with patients admitted to the Hospital.
Similarly, this service can be requested by the medical staff, just by confirming that you are providing care to any patient admitted to our Medical Center.
(81) 5515-5000 ext 2210
hotel@doctorshospital.mx
Contact Us
(81) 5515-5060
(81) 5515-5000
Switchboard (81) 5515-5000 | E.R. (81) 5515-5010
Ecuador No. 2331
Col. Balcones de Galerías, Monterrey, N. L., México, CP 64620
informacion@doctorshospital.mx