CLINICAL LAB
Cutting-edge technology that allows studies to be carried out with standardized processes.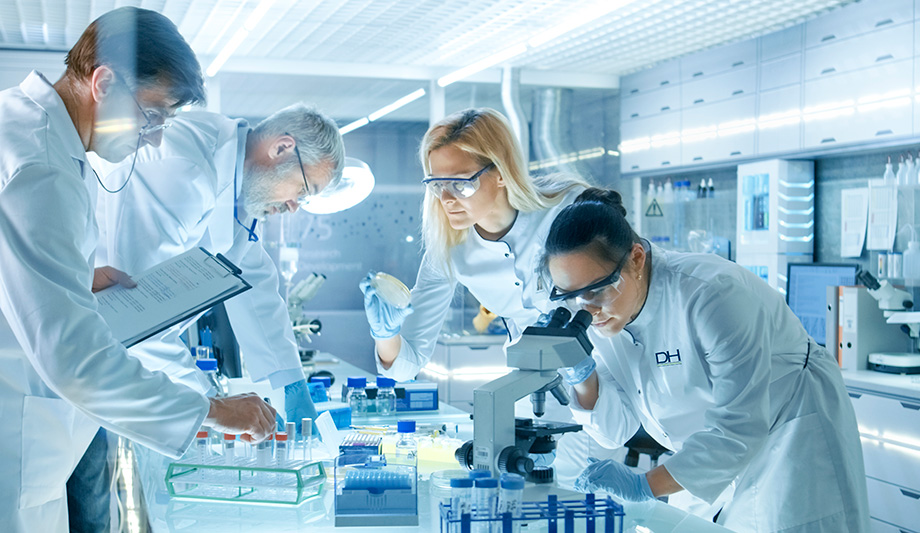 We offer clinical tests with reliable and timely results, which will help doctors in decision making.
All Standard Lab Tests
PCR
Pap smear.
Hematology / Hemostasis / Thrombosis.
Urinalysis.
Infectious disease
Endocrinology and tumor markers (Oncology).
Infectious Immunoassay.
Metabolic Immunoassay.
Therapeutic Drugs.
Drug Abuse.
Allergies and Immunology.
Qualitative and Quantitative Detection of Nucleic
Acids.
PATHOLOGY
DOCTORS HOSPITAL strengthens its commitment to provide the highest technology in diagnostic and treatment services with the support of the latest advances in medicine, which add to its modern and complete infrastructure to offer its patients the most advanced today.
The Pathology Department was created to determine the causes, analyze the effects, design ways to detect early findings and make the diagnosis of the diseases
We carry out pathological and interpretive exams to diagnose body tissue and organ specimens as well as their fluids.
We offer the following clinical laboratory services in Monterrey:
Pathology
Head and neck
Cardiac
Surgical
Gastrointestinal
Gynecological
Liver and bile ducts
Bone
Pancreatic
Pediatric
Ophthalmopathology
Hematopathology
Conventional and liquid-based cytology
Immunohistochemistry
FISH
Hybrid Capture for HPV
Head of the Pathology Department
Yuridia Alvarado Bernal, M.D.
(81) 5515-5000 ext. 2102
Laboratory Manager
QCB. Monica Sagastegui Murguía
(81) 5515-5000 ext. 2101 y 2116
Open 24 hours
informacion@doctorshospital.mx
Contact Us
(81) 5515-5060
(81) 5515-5000
Switchboard (81) 5515-5000 | E.R. (81) 5515-5010
Ecuador No. 2331
Col. Balcones de Galerías, Monterrey, N. L., México, CP 64620
informacion@doctorshospital.mx