Cath Lab Department
World Class Interventional Cardiology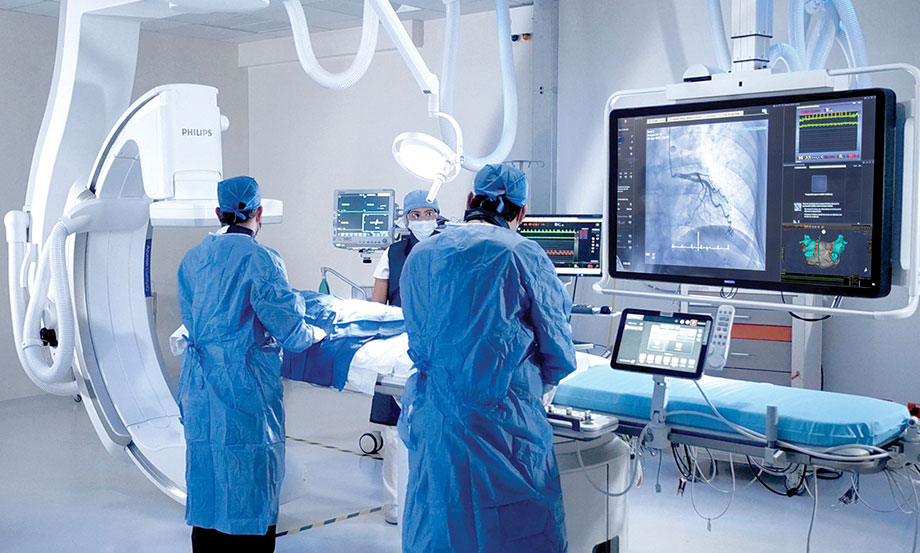 The Cath Lab Department offers a set of services that provide a diagnostic and therapeutic evaluation to patients with pathologies of the cardiovascular, cerebral and circulatory systems.
Doctors Hospital has three Cath Lab Procedure Rooms. One of them uses fusion images (Eco-navigator), which allows better precision of the site of interest or the cardiac region to be treated.
In other Cath Lab Procedure rooms, we have electro-anatomical mapping technology (En-Site System EE 3000), indicated for the percutaneous and radiofrequency ablation treatment of cardiac arrhythmias.
In neurological studies, it allows us to complement the vascular images with the integration of tomographic images of the skull. If there is a major complication, the cath lab procedure room can be converted into an operating room in seconds.
Cardiovascular Imaging
(81) 5515-5000 ext. 2157 y 2158
informacion@doctorshospital.mx
Contact Us
(81) 5515-5060
(81) 5515-5000
Switchboard (81) 5515-5000 | E.R. (81) 5515-5010
Ecuador No. 2331
Col. Balcones de Galerías, Monterrey, N. L., México, CP 64620
informacion@doctorshospital.mx