Cancerology
World´s Best Technology for the Diagnosis and Treatment of Cancer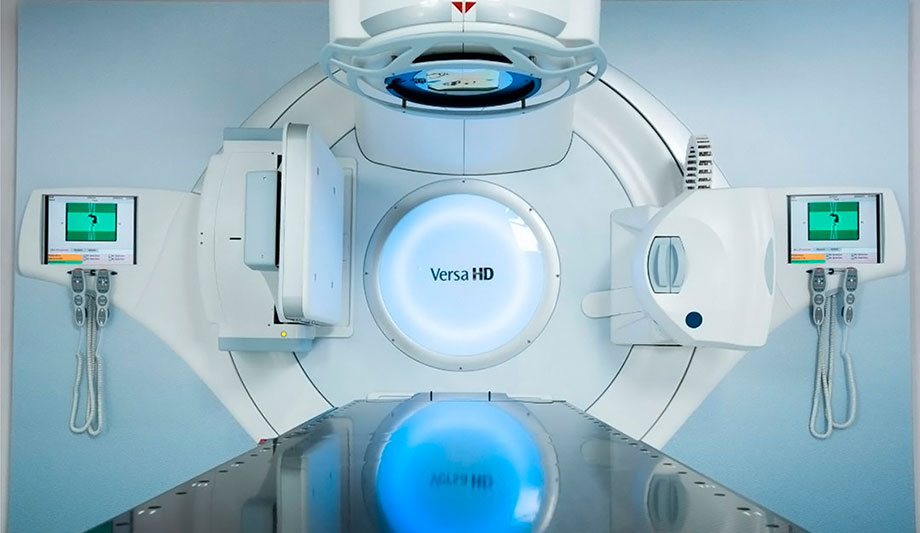 The Cancer Center at Doctors Hospital offers the most modern PET-CT in the world for Cancer Diagnosis and Staging: the Siemens Biograph Flow.
We have the VERSA HD Linear Accelerator, the fastest and most precise Technology for the application of the most complex Radiotherapy techniques (3D CRT, IMRT, VMAT, SBRT) and Radiosurgery.
This equipment performs radiotherapy guided by PET-CT that allows us to design individualized treatments according to tumor activity.
The IBA Cyclotron, allows us to manufacture an important variety of radiopharmaceuticals for different types of Cancer and other diseases such as Alzheimer's and Parkinson's.
Doctors Hospital Cancer Center
Direct Line (81) 5515 5049
informacion@doctorshospital.mx
Contact Us
(81) 5515-5060
(81) 5515-5000
Switchboard (81) 5515-5000 | E.R. (81) 5515-5010
Ecuador No. 2331
Col. Balcones de Galerías, Monterrey, N. L., México, CP 64620
informacion@doctorshospital.mx